Last year Money $heep partnered with White Oaks Wealth Advisors to donate 800 books to the Pine Ridge and Rosebud Native American Reservations in South Dakota. The goal of the donation was to help South Dakota youth build their own financial foundation and change their relationship with money. I visited several schools on the Pine Ridge and Rosebud reservations to hand out copies of Mr. Money $heep and give a short presentation on the Five Foundations of Financial Literacy: budgeting, saving, income, loans, and investment risk. This donation marked what would become the 1st annual Money $heep Monday.
This year, Money $heep wanted to expand the donation and implement a state-wide initiative for financial education. We partnered with over 20 regional businesses, organizations, and service clubs to donate 10,000 copies of Mr. Money $heep to 3rd through 5th graders across South Dakota. Each book contained a Parent/Guardian Guide to help bridge the students' education from school to home. Over 160 schools and organizations accepted the book donation and handed out the books on April 30, 2018 for Money $heep Monday. Our goal for the 2nd annual Money $heep Monday was two-fold: celebrate financial literacy month and provide youth with an educational resource to jumpstart their financial education.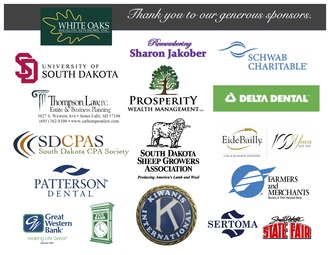 Freeman Academy, took Money $heep's donation above and beyond. Karla Rupp, the 1st – 3rd grade instructor, utilized Mr. Money $heep to help her students learn, understand, and implement the Five Foundations of Financial Literacy. Her students began by reading Mr. Money $heep in pairs and answering the supplemental comprehension questions. They wrote thank you letters to two local banks listed on the sponsorship page and hand delivered them.
An important part of learning financial topics goes beyond understanding the topics themselves. Money $heep's donation focused on learning and understanding. Freeman Academy took the project to the next level – implementation. The class established aluminum can collections as their source of income. Students would sort recyclables after school events to gather cans and exchange the cans for money. Next, the class budgeted their income between three goals: purchase a stepping stone for the landscaping around the building that houses their classroom, purchase a stepping stone for the residents of the Salem house where the students visit monthly for intergenerational activities, and donate money to defray the cost of the book bins for their classroom Guided Reading library.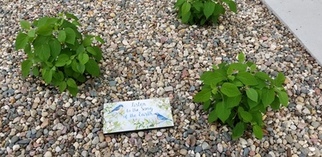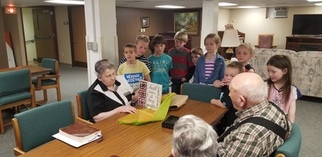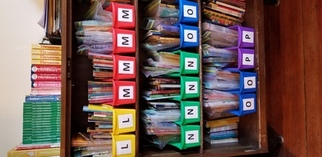 Money $heep's goal is to help youth build a financial foundation. We were thrilled to hear from Karla Rupp about the great success her students experienced from Mr. Money $heep. She discussed that, after learning about the Five Foundations of Financial Literacy, one of her student's grandparents brought one of the dogs he breeds for his business to the classroom. During his time in the classroom, he discussed how he invested his money in care for his dogs. Karla Rupp stated, "It was great to see how the students understood and connected these expenses and possible risks with when you were in 4-H and had sheep."
A study by Purdue University and cited by PBS stated, "By age 3, your kids can grasp basic money concepts. By age 7, many of their money habits are already set." Money $heep strives to reach children young, help them understand financial topics, and begin implementing financially savvy habits. Thanks to schools like Freeman Academy, South Dakota youth are on a path to develop sustainable financial habits. Money $heep is grateful for the opportunity to learn from and work with students across the state of South Dakota.